Apple iPhone 13
The most amazing iPhone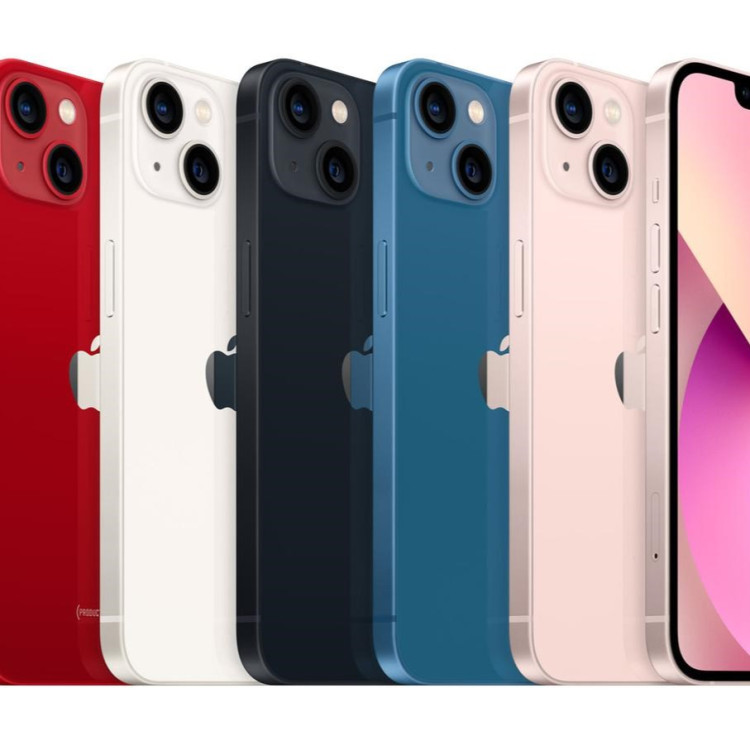 Overview
iPhone 4s
Possibly the most owned smartphone in the world, iPhone 4s has a classic look, but is full of features. Reliable, easy to use, it's ideal for just about anyone, and is a great alternative to brand new phones as it still has plenty of power and features, but is more economically priced.
The essential tech specs.
The battery of the iPhone 4s is 1,432mAh, giving a standby time of up to 200 hours and talk time up to 8 hours. The 3.5" screen is one of the sharpest around and has particularly lifelike colours. Resolution is 640x960, giving it 330 pixels per inch (PPI), a very high score. Running iOS 6 means it has the latest software, and the brand new iOS 7 is due around October 2013. The dual core 1GHz A5 processor was designed specifically iPhone 4s, so it's perfect for the job. An 8MP camera is still one of the best around, and with 16GB of on-board memory, there's lots of space for music and photos.
Siri, your voice activated personal assistant.
Simply ask Siri to help you send messages, set reminders or search information. It understands not only what you say, but also what you mean, so you can speak naturally. It can even use information from your iPhone – such as your locations, contacts and contact relationships – to provide intelligent, personal assistance.
Dual-core A5 chip.
iPhone 4s is a fast and powerful smartphone. The A5 chip delivers up to 2x faster performance, so it's quicker at launching apps, loading pages in Safari and taking photos. And with up to 7x faster graphics, gameplay is even more amazing.
8MP camera, HD video recording and iCloud.
With a custom-lens and a new 8-megapixel sensor, iPhone 4s takes superb photos. You can also record 1080p HD video with image stabilisation. iCloud stores your music, photos, documents and more, and wirelessly pushes them to all devices. Automatic, effortless and seamless – it just works. iCloud is the easiest way to manage your content, because now you don't have to.
Features
| | |
| --- | --- |
| | Apple |
| | smartphone/communicator |
| | iOS |
| | IOS 5 |
| | classic |
| | blue |
| | 1 |
| | Micro-SIM |
| | 3.5 in |
| | Yes |
| | 64Gb |
| | Yes |
| | Yes |
| | Yes |
| | Yes |
| | Yes |
| | Apple A5 |
| | 58.6 × 115.2 × 9.3 mm |
| | 140 g |
Customer reviews and ratings