Samsung Galaxy S4
Life companion.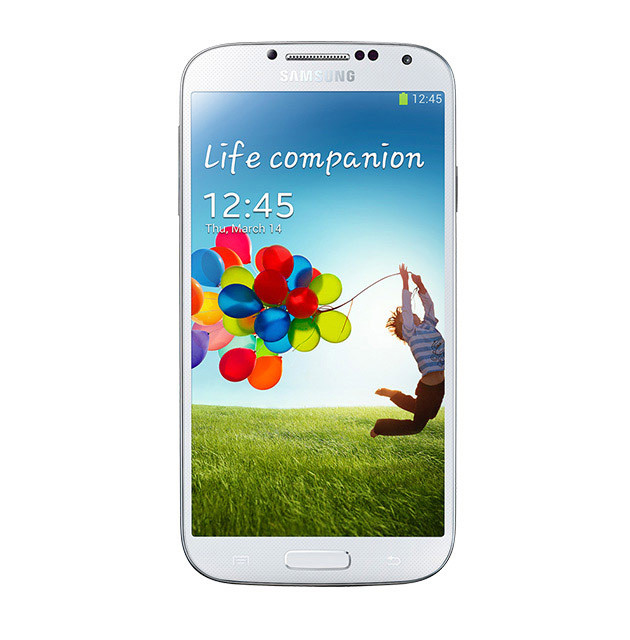 Overview
captures all the fun
The Samsung GALAXY S4 captures all the action wherever you are.
Don't just look at your photos, hear what they have to say and
relive those exciting memories. Take multiple exposure pictures
and edit them together to add a special dramatic touch.
Once done, spread the fun and instantly share your albums
with friends and family.
brings everyone closer together
The Samsung GALAXY S4 is all about 'togetherness'. It brings people together
when they're apart. You and your friends can share screens as well as explore
each other's favorite music, files and games. The Samsung GALAXY S4 not only
overcomes barriers of distance but also breaks down language barriers.
simplifies everyday tasks
The ultimate productivity device – the Samsung GALAXY S4 is designed
with the well-connected, multi-tasker in mind. Call a friend, answer the phone,
preview emails and control videos without even touching the phone. When you connect
your Samsung GALAXY S4 to your home entertainment system, it can suggest
TV programs based on what you like. Access your personal HomeSync system from
all devices and remotely share with friends and family.
adjusts to you.
Not the other way around.
The Samsung GALAXY S4 understands how important your health is. It can help you achieve
your fitness goals by monitoring your fitness levels during workouts and throughout the day.
It also cares for your general health with sensors that automatically adjust the
display and volume – depending on how you are using the phone –
to ensure the optimal experience.
Features
| | |
| --- | --- |
| | Samsung |
| | smartphone/communicator |
| | Android |
| | Android 4.2 |
| | classic |
| | white |
| | 1 |
| | Micro-SIM |
| | 5 in |
| | Yes |
| | 16Gb |
| | Yes |
| | Yes |
| | Yes |
| | Yes |
| | Yes |
| | Samsung Exynos 5410 |
| | 2600 |
| | 69.8 × 136.6 × 7.9 mm |
| | 130 g |
Customer reviews and ratings